Modi government in the mood to fight Coronavirus / Corona, know what strategy to create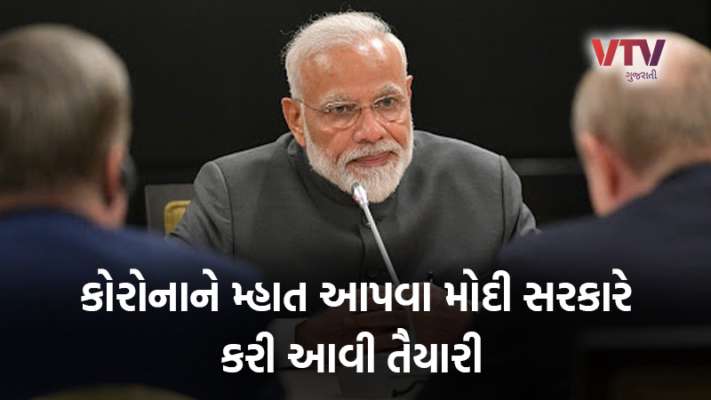 Corona virus cases are on the rise in the country. The Modi government is doing everything possible to meet the corona. Now, Narendra Modi has devised a three-step strategy to fight the Corona virus epidemic.
The atmosphere of lockdown in the country over the Corona virus
The Modi government has created a plan in 3 phases to fight Corona
The Center has announced a package to the states for the fight against Covid-19. This package is called the Emergency Response and Health System Preparedness Package. This package is 100 percent cent funded.
The Center estimates that the fight against Covid-19 will last a long time.
First Level - January 2020 to June 2020
Second Level - July 2020 to March 2021
Third phase - April 2021 to March 2024
The rupees have been sent before the first phase. The money will be used in such things as Covid Hospital, Isolation Ward, ICU, Ventilators, Oxygen Supply, Lab, PPE, Mask, Appointment of Health Worker.
Learn 5 highlights of the package
1. Vandana Gurunani, director of the National Health Mission, has issued a circular stating that 100 percent central project will be implemented in three phases from January 2020 to March 2024.
2. Under this project, the corona virus will be infected and the health system strengthened at the national and state level. It also includes strengthening surveillance activities, including procurement of medical equipment, medicines, building laboratories and bio-security equipments.
3. This circular has been sent to the Health Commissioners, the Chief Secretaries of all the States and Union Territories of the country. It is said that the funds are being released immediately.
4. The main activities implemented under Phase I are to increase the Covid-19 Hospital, and develop other hospitals. As well as isolation rooms, ventilator ICUs, oxygen supply to hospitals, hospital labs will be repaired.
5. The lab and ambulance will also be increased in the first phase. According to the report, the central package will help to buy Safety Equipment (PPE), N 95 mask and ventilator in the state. Which is being bought and supplied by the Government of India
Big decision of the central government: approval of COVID-19 emergency package for states
Orissa government extends lockdown till April 30