If you do not get money under 'PM Kisan Nidhi Yojana Video Watching to Information PM-KISAN Help by Newsbytruth 2020.
If you do not get money under 'PM Kisan Nidhi Yojana',
don't worry farmers, just complain here: Modi government at the center has given a big gift to the farmers at the beginning of the new year.
The government has launched the second part of the Prime Minister's Kisan Samman Nidhi scheme. In this scheme, the government has sent a sum of Rs 2,000 to the bank account of 6 crore farmers in the country. However, if a farmer does not receive the money under the scheme, then there is no need to worry, because the farmer can now be sued to the Union Ministry for this.
Complaint here to get 2 rupees present: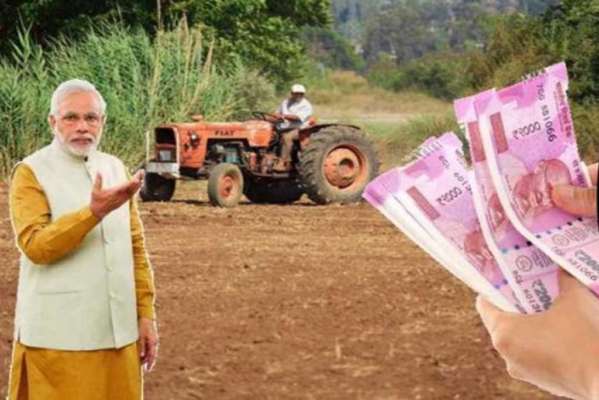 First you have to contact the accountant and farming officer in your area and inform them about this. If these people do not listen to you, you can call the helpline attached to this plan.
From Monday to Friday you can contact PM-KISAN Help Desk by email at pmkisan-ict@gov.in and if you do not get any reply, you can call 011-23381092 directly.
Union Minister of State for Agriculture Kailash Chowdhury said that if the money was not reached in the bank account of a true farmer's brother under Prime Minister Samman Nidhi Yojana, it would be settled. It will be resolved in every situation. We try to ensure that every farmer benefits from this scheme. That is why the government has expanded its plan in its first cabinet meeting as promised.
It is worth mentioning that, for the past several months, there have been complaints about the scheme that even registered farmers are not getting money. Some farmers 'accounts in the same village came twice or twice, while the first installments did not even come in some farmers' accounts.
Some people have got the first installment in the account and the second installment has not been received, so such people should first ask their accountant and agriculture officer whether their name is in the list of beneficiaries. If so, ask them why the money didn't come. If you do not receive an answer, contact this plan helpline. The government wants to provide money to all 14.5 million farmers in the country. If an officer becomes an obstacle to the government's accomplishment, complain too.
PM Kisan Nidhi Yojana Important Links:
The farmer can also contact the Farmer's Welfare section in the scheme's welfare section. Whose Delhi head phone number is 011-23382401 and email pmkisan-hqrs@gov.in